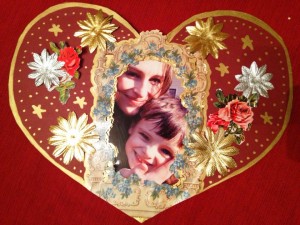 A Message from Bodhi Kids founder Maya van der Meer
Even before having children, I noticed the distinct lack of families raising children in the Dharma. Teachings were attended predominantly by older practitioners. It caused me to start asking questions. How will the wisdom of these teachings actually permeate Western culture and be sustained if no children are present? If children are present how would they absorb and assimilate this oral lineage passed down from the time of Lord Buddha?  Additionally, how could parents be supported in continuing their practice while bringing mindfulness and compassion into modern family life?
My son's first years were spent in Woodstock NY and we would frequently visit the magnificent Karma Triyana Dharmachakra (KTD) temple when there was a break in the teaching schedule.  These were memorable experiences for him and helped quiet my mind, frazzled by the demands of early motherhood.
Once we brought a 9-year-old girl along with us to KTD.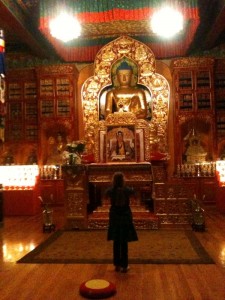 She was amazed by this colorfully blessed place and excitedly asked many questions as we drove back to town.  They were profound and probing questions that I couldn't easily answer like, "How does it help people suffering on the other side of the world if we develop compassion in our heart?" Even though her parents were community members they had never visited the spectacular monastery, the largest traditional Tibetan temple in North America. She wanted to go back.
All this opened up even more questions for me. First and foremost, how could I help create a situation where children and teens could ask life-questions directly to Buddhist teachers? Also, how could I help Buddhist centers connect more with the community?  Tibetan monasteries are traditionally the center of community life in Tibet but there is understandably a cultural barrier here in the West.  Thus, I  proposed family programming to KTD directors and it was met with enthusiasm.  A working committee was formed and I began to assist them in organizing, executing and promoting the first Family Retreat.
KTD Lamas chose the themes they would teach on and the group networked with professionals in the community who would support the teaching theme through their skill and experience working with children. One critical component was establishing a place in each program for parent support groups. It felt very important to me that parents would get some time away from the kids during the day's activities to learn meditation and how to integrate mindfulness into family life.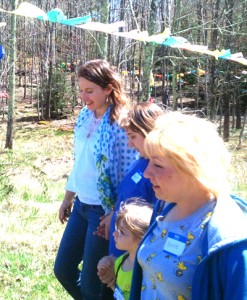 In the past 3 years there have been 6 programs (2 weekend retreats and 4 Free Family Days) at KTD. These have been beautiful times.  The majority of the participants are non-Buddhist community members.  Some commute and spend the weekend at the beautifully accommodated monastery, perfectly suited for families. The diversity we have seen in the families is amazing: many adoptive families; same-sex families; families that cope with disabilities or illness; and single parent families.  Grandparents have also attended.  We even had four generations at one program!  Happily, many families return and new families come each time.  A local reporter wrote about her experience here. And here is information about the next Free Family Day on January 13th, 2014.
It is also wonderful to see how Bodhi Kids has provided a collaborative opportunity for Buddhist centers based in different lineages.  Members of Zen Mountain Monastery and Sky Lake Shambhala Center, both of which also host programming for children, have attended or contributed to KTD-hosted events. I am currently working with other Buddhist centers to help them reach their family programming goals with the Bodhi Kids model.
This work is offered in service to the Buddhadharma and dedicated to the benefit of all sentient beings. Sarva Mangalam!