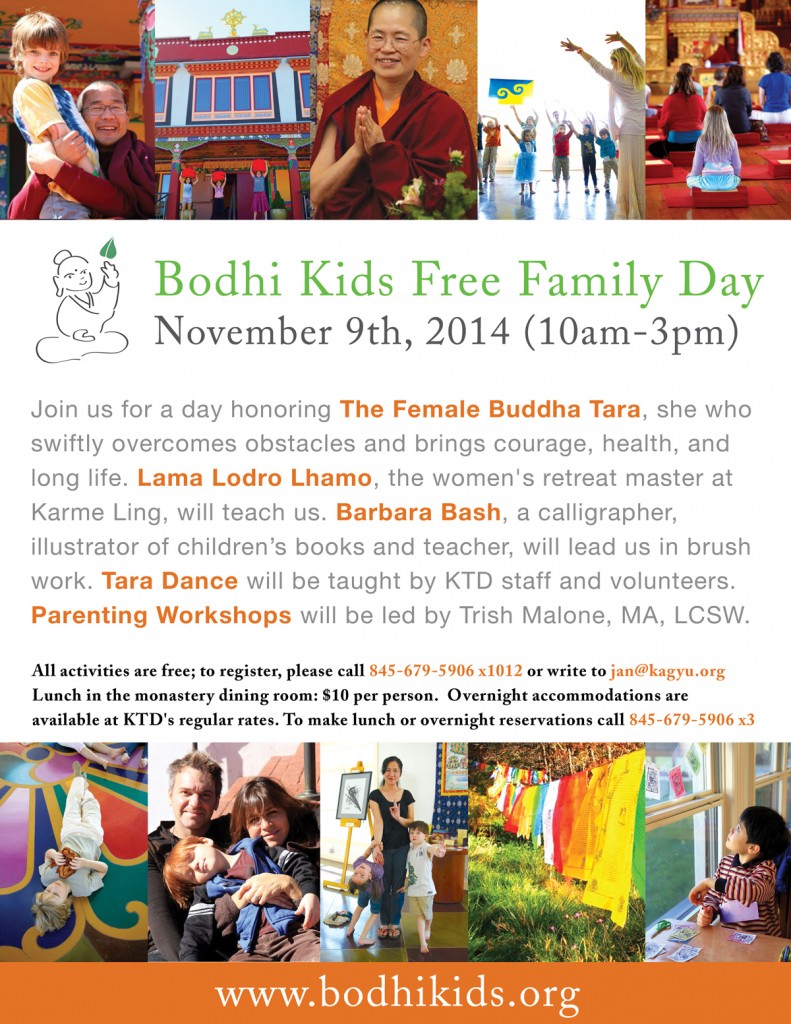 Free Family Day – November 9th from 10am-3pm
Join us for a day honoring The Female Buddha Tara, she who swiftly overcomes obstacles and brings courage, health, and long life. Lama Lodro Lhamo, the women's retreat master at Karme Ling, will teach us. Barbara Bash, a calligrapher, illustrator of children's books and teacher, will lead us in brush work. Tara Dance will be taught by KTD staff and volunteers. Parenting Workshops will be led by Trish Malone, MA, LCSW.
This will be our 9th volunteer-run Bodhi Kids event since 2012! Join us and experience the joy as a family!
All activities are free; to register, please call 845-679-5906 x1012 or write to jan@kagyu.org
Lunch in the monastery dining room: $10 per person. Overnight accommodations are available at KTD's regular rates. To make lunch or overnight reservations call 845-679-5906 x3