This a great craft project to do with your kids that can be used as a way to calm down time and time again.  We've done this at Bodhi Kids programs.  It's a very tangible way to give children (and adults!) an experience of mindfulness.  It would be best to do it daily as a ritual but can also be used when a child needs a "time out" or before bed to wind down after a long day.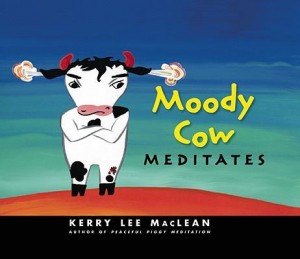 This idea comes from the book Moody Cow Meditates, which we highly recommend.  The instructions for making Mind Jars are in the back of the book.  In the story Moody Cow overcomes the anger and frustration he feels during a particularly bad day by making a mind jar with his uncle.
We recommend making the mind jars with your hands and taking time outs from technology in general but for extra support there is also a Mind Jar app for iOS. Gotta love that!

Here's a video with the basic idea: